HAPPENINGS AT THE PAPER BUNNY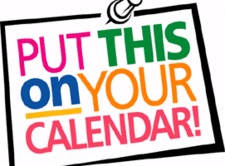 We had a full house at the Bunny Friday night for Movie Night. Old friends, new friends, lots of friends. Our Doodlebug My Happy Place Mini Book and Card Box class on Saturday was a success.
The Use Your Stash Card Class on July 9th is sold out. There are a few spots left for the Disney explosion box on July 17th, this box is full of fun. Attend and learn some new techniques, meet some new friends and enjoy a fun time.
Sign up for a class or crop. Good friends, new friends, food, fun and SWAG. What could be a better way to spend your time.
We have a few spaces for our Anniversary Crop on July 2nd. It's been 3 years of good friends and fun. I so appreciate you all for making my dream come true. Come celebrate with us. Lots of fun SWAG, food, beverages, cupcakes, friends, fun and some surprises. And just $75 to join the fun.
Don't miss our crops. Our 1, 2, and 3 day crops include meals, SWAG, beverages, prizes and so much fun. They sell out fast so sign up quickly.
The other BIG news at the Bunny is our announcement of 2023 retreats held in beautiful Big Bear, CA. This event is so popular and sells out so fast that we are having 2 retreats in 2023. See the separate Big Bear 2023 section in this email.
Have you attended a Game Night at The Paper Bunny? If not, you're missing the fun. Drawings, games, BINGO, food, fun and prizes. Join us for our next Game Night. Sign up soon, our events sell out fast.
Check out our website for information on products, classes, crops and events at: www.thepaperbunnyvegas.com
Stop by the store or place an order on our website. Local pick-up within minutes during normal business hours. We usually ship the same day.
Is there an item you want us to carry?
Let us know.


THIS WEEK'S DAILY DEAL
June 21st - 22nd
15% OFF Tools
(Use Code Tools on Website)
40% Off Large Selection of Lawn Fawn
40% OFF Clearance
(In Store Only)
June 23rd - 24th
10% Off Doodlebug
40% Off Large Selection of Lawn Fawn
40% Off Clearance
(In Store Only)
June 25th - 27th
10% Off Stamps and Dies
(Use Code Both on Website)
40% Off Large Selection of Lawn Fawn
40% Off Clearance
(In Store Only)
Please be safe, be healthy, be happy!