HAPPENINGS AT THE PAPER BUNNY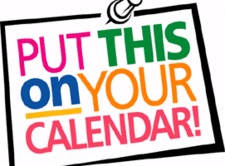 We hope you enjoyed your National Scrapbook Day. We had a successful National Scrapbook Day Crop at The Paper Bunny. Good friends, food and fun was what the day was about. Don't miss the Pamper Me 2 Day Crop May 21st-22nd, lots of fun, SWAG, food and pampering.
The Paper Bunny is looking for teachers for Photo Shop, Cricut and Silouette. Please email Cindy at Cindy@Thepaperbunnyvegas.com
Don't miss our crops. Our 1, 2, and 3 day crops include meals, SWAG, beverages, prizes and so much fun. They sell out fast so sign up quickly.
The other BIG news at the Bunny is our announcement of 2023 retreats held in beautiful Big Bear, CA. This event is so popular and sells out so fast that we are having 2 retreats in 2023. See the separate Big Bear 2023 section in this email.
Have you attended a Game Night at The Paper Bunny? If not, you're missing the fun. Drawings, games, BINGO, food, fun and prizes. Join us for our next Game Night. Sign up soon, our events sell out fast.
Can't come to a formal crop, stop by the store to crop when we don't have a scheduled event. The cost is $7 to crop all day and includes beverages.
Check out our website for information on products, classes, crops and events at: www.thepaperbunnyvegas.com
Stop by the store or place an order on our website. Local pick-up within minutes during normal business hours. We usually ship the same day.
Is there an item you want us to carry?
Let us know.
THIS WEEK'S DAILY DEAL
May 10th - May 11th
15% OFF Tools
40% OFF Clearance
(In Store Only)
May 12th - 13th
15% OFF Stamps
40% OFF Clearance
(In Store Only)
May 14th - May 16th
15% OFF Dies
40% OFF Clearance
(In Store Only)
Please be safe, be healthy, be happy!