HAPPENINGS AT THE PAPER BUNNY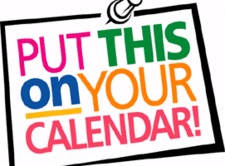 We had such a fun time at the Movie crop on Friday night. If you have not been to a movie crop you are missing some fun good food and friends.
If you have never been to a crop at The Paper Bunny now's the time to sign up because there's a $5 discount for newbies if you sign up for a movie crop before the end of the year.
Don't miss our Hocus Pocus crop October 22nd and 23rd,just 4 spots left. Two days of great food, beverages, prizes, SWAG, crafting projects and fun times. All for $115.
Don't miss our Garage Sale Saturday, October 15th and Sunday, October 16th. Saturday 10 am - 6 pm. Sunday 11 am - 4 pm.
CASH ONLY FOR GARAGE SALE
BRING YOUR OWN BAGS
We are in the process of restocking the store with fun new products. This weeks arrivals included Doodlebug's Monster Madness, it's just scary darling.
We are also expecting some cute wood and tabletop decorations from Foundations decor in the next few weeks. October brings PhotoPlay's new Christmas paper line and a refresh of some Doodlebug paper lines. We expect Bella Blvd's new North Pole Collection and Our Love Story to arrive in last October.
DAILY DEALS
October 11th - October 17th
15% OFF 12x12 Paper Collection Packs
Look for FLASH SALES on Facebook and Instagram.
There is a large collection of 50% OFF clearance
including the following themes:
Halloween
Christmas
Lawn Fawn
Looking for a fun day at a reasonable price, it's just $7 to crop for the day and includes beverages at The Paper Bunny. We have lots of fun everyday at The Paper Bunny.
Sign up for a class or crop. Good friends, new friends, food, fun and SWAG. What could be a better way to spend your time.
Don't miss our crops. Our 1, 2, and 3 day crops include meals, SWAG, beverages, prizes and so much fun. They sell out fast so sign up quickly.
Check out our website for information on products, classes, crops and events at: www.thepaperbunnyvegas.com

The Paper Bunny encourages the use of CASH for your purchases. "Swipe" fees are significant for a small business. With the rising cost of credit/debit card fees The Paper Bunny will be implementing a 4% fee for Credit/Debit Card usage. This fee is necessary to cover the costs associated with each swipe fee.
Thank you in advance for understanding.
Please be safe, be healthy, be happy!