HAPPENINGS AT THE PAPER BUNNY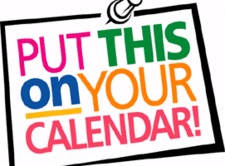 We hope you had a Happy Thanksgiving filled with family, friends and love. We are so thankful for each of you. The Paper Bunny would not be such a happy place to gather without you.
Black Friday and Small Shop Saturday's sales were so popular we are going to extend some of the savings for a few more days.
Have you attended a Game Night at The Paper Bunny? If not, you're missing the fun. Drawings, games, BINGO, food, fun and prizes. Join us for our next Game Night February 18, 2022. Sign up soon, our events sell out fast.
Arriving this week is Echo Park and Simple Stories. New products in December include lines from Echo Park and the much anticipated Lawn Fawn Valentine's release. With all this goodness coming our way we will be adding more products to the clearance section.
Have you attended a Paper Bunny crop? Give the store a call to see which crops have spaces available, they sell out fast so don't wait. Mention this email and be a new cropper at The Paper Bunny and receive $5 off your crop. Come once and you will be hooked.
Check out our website for information on products, classes, crops and events at: www.thepaperbunnyvegas.com
Stop by the store or place an order on our website. Local pick-up within minutes during normal business hours. We usually ship the same day.
Is there an item you want us to carry?
Let us know.
THIS WEEK'S DAILY DEALS
NOVEMBER 30th - DECEMBER 6th
30% OFF One Item
(Excludes Special Vendor Items
& Doodlebug Stockings)
20% Most Of The Store
(Excludes Special Vendor Items
& Doodlebug Christmas)
Clearance 40% Off
Please be safe, be healthy, be happy!