HAPPENINGS AT THE PAPER BUNNY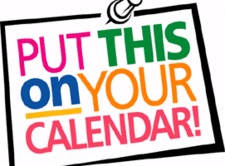 This past Movie Night was so much fun, lots of good friends, laughter, good food and crafting. Don't miss our upcoming crops, game nights, movie nights, classes and our 2022 Big Bear Retreat. We hope you plan on joining in on the fun.
Our events sell out fast so sign up quickly for our upcoming game nights, movie nights and regular crops. Our 1, 2,and 3 day crops include meals, SWAG, beverages, prizes and so much fun.
Have you attended a Game Night at The Paper Bunny? If not, you're missing the fun. Drawings, games, BINGO, food, fun and prizes. Join us for our next Game Night. Sign up soon, our events sell out fast.
Can't come to a formal crop, stop by the store to crop when we don't have a scheduled event. The cost is $7 to crop all day and includes beverages.
PhotoPlays new Tulla & Norbert's Magical Vacation has arrived and is just darling. Stop by and pick up yours. Stop by the store and see our new Totally Tiffany collection.
Check out our website for information on products, classes, crops and events at: www.thepaperbunnyvegas.com
Stop by the store or place an order on our website. Local pick-up within minutes during normal business hours. We usually ship the same day.
Is there an item you want us to carry?
Let us know.
THIS WEEK'S DAILY DEALS
JANUARY 25TH - JANUARY 31ST
10% OFF Most of the Store
(Use code SALE 10 on the Website)
30% OFF Most Wood Products
(In Store Only)
40% OFF Clearance
(In Store Only)
Please be safe, be healthy, be happy!