HAPPENINGS AT THE PAPER BUNNY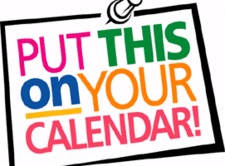 So sorry! The highly anticipated Simply Vintage Lemon Twist will be later than expected, it's stuck in customs backlog. It's just gorgeous. And Simple Stories is bringing back the Simple Vintage Coastal line. Like all the Simply Vintage lines it's beautiful.
The new Doodlebug Cute & Crafty release is here and it's amazing. Come by and get yours. It's typical Doodlebug cuteness and a must have. We have the entire line.
And, let's not forget the new Tulla & Norbert Christmas collection and Monster Mash by PhotoPlay coming in June. Lot's of fun.
Who's ready for Christmas?? The Paper Bunny will be ready starting July and August when the new paper lines start arriving. They are amazing and we have purchased lines from PhotoPlay and EchoPark. We are also hoping that Doodlebug will have a new line, because we just love our Doodlebug.
Let's not forgot the new autumn lines we have arriving in July from PhotoPlay and Echo Park.
Check out our website for information on products, classes, crops and events at: www.thepaperbunnyvegas.com
Stop by the store or place an order on our website. Local pick-up within minutes during normal business hours. We usually ship the same day.

Is there an item you want us to carry?
Let us know.
THIS WEEKS DAILY DEALS
JUNE 22nd - 23rd
15% Off All Regular Priced Lawn Fawn Products
(Use Code LAWN on the Website)
Clearance 40% Off (Adding Lots of New Items)
JUNE 24th - 25th
15% Off Regularly Priced Stickers
(Use Code STICKERS on the Website)
Clearance 40% (Adding Lots of New Items)
JUNE 26th - 28th
10% Off All Regularly Priced Paper Collection Packs
(Use Code COLLECTION on the Website)
Clearance 40% Off (Adding Lots of New Items)
Please be safe, be healthy, be happy!