HAPPENINGS AT THE PAPER BUNNY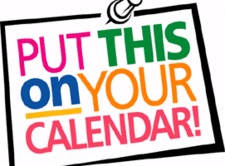 Don't miss the new stamps and dies in the store, lots of Halloween and Christmas. We also have lots of new paper lines as well. Sign up for a class, crop or game night, meet new friends and enjoy the fun.
Echo Park's Wedding paper line will be in the store any day. Its perfect for that special couple. PhotoPlay's new Tulla & Norbert's new Christmas line will be arriving soon.
As you can see, lots of goodness coming our way, this means more products for the clearance bins to make space for the new products.
Check out our website for information on products, classes, crops and events at: www.thepaperbunnyvegas.com
Stop by the store or place an order on our website. Local pick-up within minutes during normal business hours. We usually ship the same day.
Is there an item you want us to carry?
Let us know.
THIS WEEK'S DAILY DEALS
SEPTEMBER 28th - October 4th
10% Off Regular Priced Merchandise
(Excludes New Lawn Fawn and
Specially Priced Merchandise)
(In Store Only)
Clearance 40% Off (Adding New Items Daily)
Please be safe, be healthy, be happy!